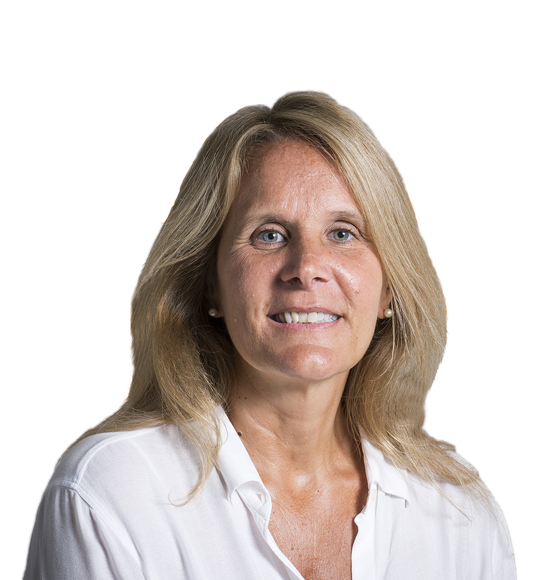 Carolina obtuvo su título de Contadora Pública de la Universidad de Belgrano y posee un MBA en London Business School. Asimismo, es Doctora en Dirección de Empresas por el IAE Business School.


Desde 2013, Carolina se ha volcado a la vida académica, dictando clases en IAE Business School en el área académica de Política de Empresa. Entre 2015 y 2019, fue Decana de la Facultad de Ciencias Empresariales de la Universidad Austral.


En 2005, fundó su consultora, A2C Advisors, a través de la cual asesoró al gestor de un fondo de Venture Capital, participando activamente en la identificación y evaluación de inversiones, liderando los procesos de negociación y estructuración, y realizando el monitoreo de las mismas. Anteriormente, trabajó en la consultora Hermes Management Consulting.


En 2011, creó un fondo de inversión ángel que realizó inversiones en start-ups de tecnología. Es inversora y fue mentora de la Aceleradora NXTP, fue directora de Keclon SA (start-up de biotecnología en la que ha invertido) y es miembro del Consejo Asesor de la Fundación Germinare.


Sus áreas de interés incluyen emprendedorismo, acceso a capital de crecimiento, valuaciones, venture capital, inversión ángel y corporate venturing.



Educación
Doctora en Dirección de Empresas
IAE Business School
Master in Business Administration
London Business School
Contador Público Nacional
Universidad de Belgrano
Posiciones destacadas
Decana del IAE Business School
IAE Business School, Desde 2022
Directora de Programas e Innovación - Miembro del Consejo de Dirección
IAE Business School, 2020 - 2021
Decana de la Facultad de Ciencias Empresariales
Universidad Austral, 2015 - 2019
Publicaciones académicas con referato
"Impact of Accelerators, as Education & Training Programs, on Female Entrepreneurs" (2021)
Dams, C., Sarria Allende, V.,

Magdalena Cornejo, Ricardo Pasquini and Gabriela Robiolo

Multilateral development banks: understanding their impact on start-up development in latin america (2021)
Sarria Allende, V., Dams, C., Murcia, M.
Conference proceedings
Accelerators, Entrepreneurial Self-Efficacy and Venture Capital: A Gender Perspective Model (2019)
Sarria Allende, V., Dams, C., Pasquini, R.,

Cornejo, M.; Robiolo, G.

, Academy of Management (AOM)

Academy of Management Proceedings, Vol. 2019, No. 1. (Abstract). https://journals.aom.org/doi/10.5465/AMBPP.2019.15673abstract

Tanchella: una herramienta para la recolección de datos de la Web. (2018)
Sarria Allende, V., Dams, C.,

Robiolo, G.; Pasquini, R.; Isoldi, J.; Stessens, K.; Salaberri, M.

, New York: Curran Associates

20th IberoAmerican Conference on Software Engineering (CIbSE 2017) Proceedings. 22-23 May 2017, Buenos Aires, Argentina, pp. 207

Accelerators, Networks and Venture Capital Financing (2016)
Sarria Allende, V., Dams, C., Pasquini, R.,

Robiolo, G.

, Academy of Management (AOM)

Academy of Management Proceedings, Vol. 2016, No. 1. (Abstract). https://journals.aom.org/doi/10.5465/ambpp.2016.11047abstract
Publicaciones profesionales
Estudio de la Industria de Capital Privado, Emprendedor y Semilla. 2016 - 1S2018 (2019)
Sarria Allende, V., Pasquini, R., Dams, C., Buenos Aires

Estudio OLFE en colaboración con EY; ARCAP - Asociación Argentina de Capital Privado, Emprendedor y Semilla

Overview of Seed Capital in Argentina (2018)
Sarria Allende, V., Pasquini, R., Dams, C., Buenos Aires

Newsletter ARCAP – Argentina´s Private Equity, Venture and Seed Capital, (2018), pp. 55-62. Estudio OLFE en colaboración con ARCAP - Asociación Argentina de Capital Privado, Emprendedor y Semilla
Casos
Evaluación de Opciones de Financiamiento para un Emprendimiento de Alto Impacto - Secure StartUp (2015)
Sarria Allende, V., Dams, C., IAE Press

IAE-C118-05359-SP
Materiales multimedia
Capital semilla en Satellogic (2015)
Sarria Allende, V., Dams, C.

Material multimedia - Videos disponibles en Campus Virtual